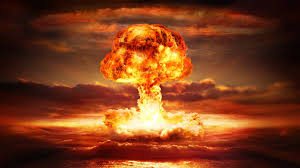 How to avoid nuclear war
is theme of SF 9/30 forum

with Ray McGovern et al.


WALL News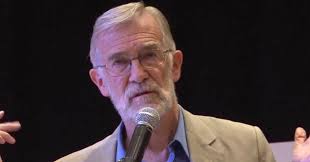 Ray McGovern, a CIA analyst for 27 years, now a pro-peace activist, will appear in San Francisco, along with two nuclear experts, at a free public forum on "Nuclear war: how can it be prevented?" on Sunday, September 30.

The place is the Koret Auditorium of the San Francisco Public Library, 100 Larkin St., at Grove Street, near the Civic Center BART and Muni station.
The event starts at 1 p.m.

Two other participants will be Jacqueline Cabasso and Marylia Kelley, executive directors respectively of Western States Legal Foundation and Tri-Valley CAREs (Citizens Against a Radioactive Environment), two antinuclear groups. All three will speak in turn, then form a panel to answer questions. Musical entertainment is being planned.

The event observes the Nuclear Non-Proliferation Treaty's 50th anniversary and the Nuclear Prohibition Treaty's first. The latter drew favorable votes from 122 governments at the United Nations last summer.

Cosponsors are the San Francisco Public Library and the 16-group Coalition for Nuclear Disarmament, the same cosponsors of Dr, Helen Caldicott's talk in August 2016. (See the account on this site.)

The first half hour observes the 20th anniversary of the War and Law League (WALL), organizer of the Coalition and the forum. The event is also WALL's biennial, general meeting. On Sunday, Sept. 24, 2006 McGovern spoke at WALL's general meeting in the First Unitarian Universalist Church in San Francisco.


McGovern's career

McGovern served as an analyst for the Central Intelligence Agency from 1963 to 1990 — from President Kennedy's administration to tbat of President Bush, Sr. In the 1980s he was in charge of the National Intelligence Estimates and preparing the President's Daily Brief.

When he retired, he received the Intelligence Commendation Medal for "especially meritorious service." But he returned it (to Rep. Peter Hoekstra, R-MI, chairman of the House Intelligence Committee) in protest against the CIA's participation in torture.

In January 2003, he cofounded Veteran Intelligence Professionals for Sanity, or VIPS, to expose the falsification of intelligence to rationalize the impending U.S. attack on Iraq under President Bush, Jr.

McGovern drew national attention on May 4, 2006, when he confronted Secretary of Defense Donald Rumsfeld on TV network news from Atlanta. McGovern asked, "Why did you lie to get us into a war that was not necessary?" He repeated Rumsfeld's prewar statement of the places where the latter knew weapons of mass destruction were hidden in Iraq. The weapons did not exist.

Repeatedly McGovern has been arrested at or ousted from meetings in which he tried to challenge such figures as Secretary of State Hillary Clinton, General David Petraeus, and the new CIA director Gina Haspel at her confirmation hearing last May 9.

McGovern heads the Speaking Truth to Power section of Tell the Word, a publishing arm of the ecumenical Church of the Saviour in Washington, DC. He has taught at the Servant Leadership School there for over 20 years. A Catholic, he holds a certificate in theological studies at Georgetown University.

Born in the Bronx borough of New York City, Raymond McGovern earned B.A. and M.A. degrees in Russian history, language, and literature at Fordham University. He speaks Russian, German, and Spanish. In the early 1960s he served as an Army intelligence officer. He and his wife, Rita Kennedy, have five children. He writes at consortiumnews.com and raymcgovern.com.


Weapons monitors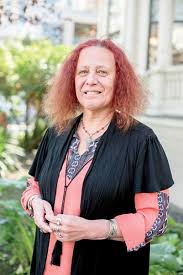 Jacqueline Cabasso directs Western States Legal Foundation (WSLF), where she has worked since 1984, Founded two years earlier, WSLF is a public interest organization based in Oakland, CA, that monitors and analyzes U.S. weapons programs and policies, emphasizing nuclear weapons

Since 1994, Ms. Cabasso has represented her organization at negotiating and review sessions of the Comprehensive Test Ban Treaty and the Nuclear Non-Proliferation Treaty. In the summer of 2017 she represented WSLF at the United Nations when the new Nuclear Prohibition Treaty was drawn up.

In 1995 she co-founded the Abolition 2000 Global Network to Eliminate Nuclear Weapons. She is coauthor with Susan Moon of Risking Peace (1985), an account of a 1983 protest at Livermore Nuclear Weapons Laboratory. She has written articles for Bulletin of the Atomic Scientists and other publications.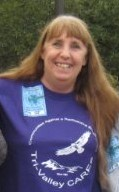 Marylia Kelley directs Tri-Valley CAREs, based in Livermore, CA, where she has lived since 1976. The group was founded in 1983 by residents near Lawrence Livermore National Laboratory, one of two labs where U.S. nuclear weapons are designed. (The original lab is at Los Alamos, NM.) Monitoring the weapons and their radiation, Tri-Valley CAREs has worked since 1983 to prevent further development of such weapons and seek abolition.

Ms. Kelley has testified before the U.S. House Armed Services Committee, the California State Legislature, and other bodies. Since 1989, she has served on the Community Work Group to advise the Environmental Protection Agency, state agencies, and the community on the Superfund cleanup of radioactive and other pollution at Livermore Lab.

She edits the quarterly Tri-Valley CAREs Citizen's Watch and has written for various publications including the Bulletin of the Atomic Scientists. In 2002 she was inducted into the Alameda County Women's Hall of Fame.

_________________________________
By Paul W. Lovinger . June 26, 2018